Can You Lease a Used Car?

If you've ever asked, "Can you lease a used car?" the answer is yes! Not every dealer offers used car leasing, but many do. In fact, the process isn't much different from leasing a new car. If a driver in Bethlehem wants to lease a used INFINITI Q50 or some other pre-owned model, we can help. Here's how.
---
Why Lease a Pre-Owned INFINITI?
First of all, why would Fountain Hill drivers opt for used car leasing instead of financing or buying a pre-owned INFINITI?
Used car leasing usually costs less than a new car's monthly lease payments. Insurance payments are usually lower, too.
You'll need to return the INFINITI at the end of the lease agreement, but that gives you the freedom to update your car every few years without the hassles of ownership.
If you stay within the mileage limits, you'll enjoy lower monthly payments, strong warranty coverage, and the convenience of returning your car to Bennett INFINITI of Allentown without negotiating a sale or trade.
If you love your leased INFINITI, you can negotiate a lease buy-out and keep the car.
Leasing is a great option for drivers who are unable to secure an auto loan.
---
INFINITI Used Car Leasing
If you're interested in leasing a pre-owned model from our inventory, give us a call at (610) 398-9100 and find out if it's an option. Not every used vehicle is available to lease, but many INFINITI Certified Pre-Owned vehicles are. Here's what you can expect from a certified pre-owned INFINITI for your Philadelphia commutes:
In order to be certified, the INFINITI must be less than six years old with fewer than 70,000 miles. Then it must pass a 167-point inspection, and undergo reconditioning wherever necessary. Your leased car will be like-new.
Every CPO INFINITI model comes with 24 Hour Roadside Assistance, Replacement vehicle coverage, Complimentary basic maintenance for the first year, and more.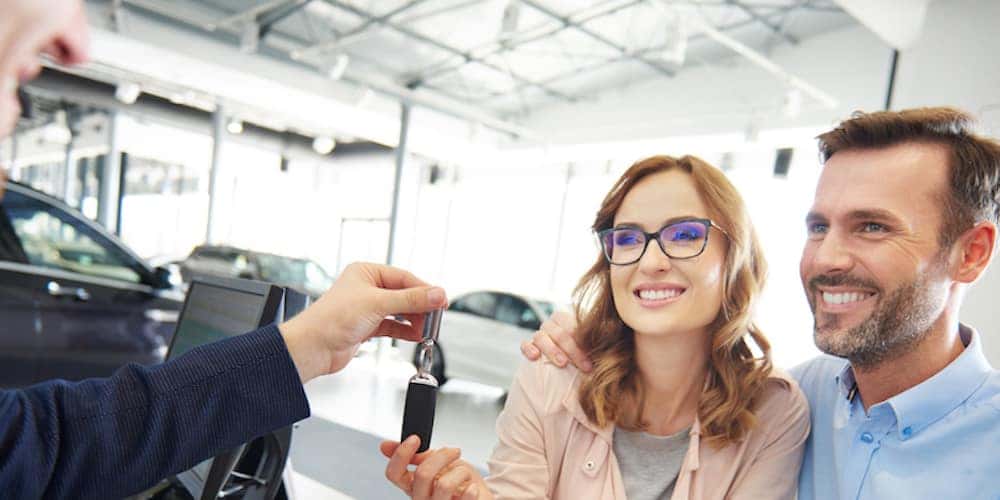 How do you know if it's a good idea to buy out your lease? If you decide you'd like to drive your pre-owned leased INFINITI for five or more years, and the INFINITI has a market value and long-term upkeep cost that fits your budget, a lease buy-out is a great option.
---
Discover Used Car Leasing at Bennett INFINITI of Allentown
Now that you know the answer to, "Can I lease a used car?" check out our inventory of used and certified pre-owned cars. Contact our finance center for more information on used car leasing when you find your perfect INFINITI, or learn about the other reasons to buy used today!
---
Used Cars for Sale in Allentown