Used Car Buying Checklist

No two drivers have exactly the same needs, but there are some things that everyone wants to see when they're shopping for used cars and SUVs. We think that our Easton-Philipsburg and Reading area neighbors deserve to find a used car that checks all the right boxes, so we've put together a comprehensive used car buying checklist!
---
What to Do Before Buying a Used Car
Decide on the kind of car or SUV you want to buy. Do you need a model with 3rd-row seating? How important is fuel economy and performance? Take your time and do plenty of research.
Explore available models and read reliability reports for various model years. Find out when your favorite used cars and SUVs started to offer the features you really want.
Compare used and certified pre-owned vehicles. Is having a warranty important to you? Would you pay more for a dependable, low-mileage used car?
Look for local used vehicle specials near Philadelphia! You might end up with more than you'd bargained for.
Trying to figure out how a used car will fit into your budget? Explore average used car interest rates, or take advantage of our online tools. We've made it easy to value a trade-in or calculate your monthly payments online.
---
Used Car Inspection Checklist
Take a Close Look at the Exterior
Tires can tell you a lot about a vehicle. If there are significant differences in tread wear or tires from different brands, it could indicate that the vehicle was not well taken care of.
Rust and dents aren't just unseemly. They're the telltale signs that a previous owner did not make car care a priority. If enough rust is present, it may be affecting the integrity of the frame.
Misaligned body panels or mismatched parts could be clues. A vehicle that's been in an accident won't be as dependable as a model that has never incurred structural damage.
Getting Inside the Cabin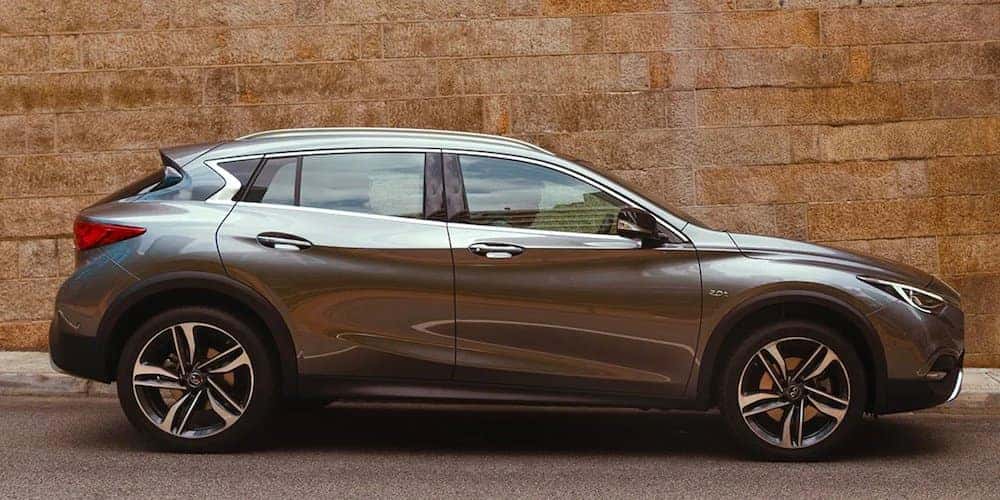 Interior quality is important! Don't buy a used car that smells like mold or mildew, and make sure that all of the seats are comfortable and well kept. Although it is possible to take bad smells out of a car, a busted or water-damaged headliner is a clue that you're in for a long struggle.
Start the car and check the instrumentation. If any of the warning lights stay on for more than a few seconds, there's an underlying issue, and you should think twice about buying that used car. Test out the electronics and the controls to be sure that you're getting your money's worth, and make sure to look at the mileage too.
---
Testing Your Car's Performance
Start the engine and take a look at the exhaust pipe. (How long does it take to start? A long delay is a sign of a problem.) A little smoke is normal, but if you're seeing a lot of smoke or fumes, there might be an issue with your engine. Listen for any strange noises–they can tell you more than you might expect!
Get under the hood. With the engine off, locate the radiator's fluid reservoir and check the color. If it's orange, instead of green, you might have a rusty or busted radiator. Check the oil and transmission fluid to ensure that these are light brown and pink, respectively.
Check the belts and hoses for cracking, bubbling, and leaks! Having a friend rev the engine while you look under the hood can alert you to any odd movements or broken parts. Take a peek under the car and see if you notice any fluids. Although a little water is normal, fluid in any color other than clear should be cause for concern.
Go for a test drive and find out how everything works in practice! Noises, vibrations, and shakes can indicate deeper issues or uneven, worn-down tires. Check to see how your vehicle accelerates and changes gears. If it pulls to one side or the other, there may be a problem with your steering system.
At the end of the day, it's never a bad idea to drive over to a local service center and have the vehicle inspected. They'll be able to check for unseen issues and give you a run-down of the vehicle's history.
Find Your Next Used Car at Bennett INFINITI of Allentown
Bennett INFINITI of Allentown offers an expansive inventory of exciting used and certified pre-owned vehicles. If you're ready to put our used car checklist to work, contact us to set up a test drive or learn more about the used car financing process and even how to buy a certified pre-owned car. Interested in leasing a used car before you buy? We can help with that, too.
---
Used Cars for Sale Near Easton-Philipsburg