Do You Need Full Coverage on a Used Financed Car?

For many Bethlehem drivers, learning how to finance a used car or new vehicle can feel pretty daunting. However, answering questions like "How many years can you finance a used car?" or "Do you need full coverage on a used financed car?" doesn't have to feel like a chore.
Our specialists at Bennett INFINITI of Allentown have the expertise to guide you through any step of your financing process, from determining your payments, to finding the best option between leasing and buying, to valuing your trade before your next upgrade. Below we answer the questions that weigh most heavily on the drivers around Fountain Hill.
---
How to Finance a Used Car
First, let's discuss the answer to "Do you need full coverage on a used financed car?" In many states, the law does not require full coverage before you head off the lot to your Philadelphia location. However, many financial lenders do require full coverage as a means to protect their investment, whether your car is new or pre-owned. 
Learning how to finance a used car can be tricky for any driver, whether it's their first luxury sedan or their fourth upgrade over the years. Negotiate with your lender based on your credit history, income, and desired loan term.
For instance: if you agree to a loan term of 36 months when financing a used car, you will pay the lender the agreed-upon amount for the duration of the term until you become the titleholder. Do you need full coverage on a used car during this period? The answer is almost always yes, for as long as you're making payments.
For How Many Years Can You Finance a Used Car?
Depending on your history and needs, the length of your loan term can vary widely. When you get pre-approved for your loan, you'll also have the option to choose the length of your term, usually up to 84 months (7 years) at the most.
Once you've found the new INFINITI that works for you, our finance team will gather some information to contact our lenders on your behalf. With their help, you're much more likely to find the deal that works best for you, as we have strong relationships with local lenders. What we'll need to get started is:
Valid Driver's License
Valid Car Insurance Card
Any supporting financial documentation (i.e. last two pay stubs)
Any existing vehicle documentation for your current vehicle (if applicable)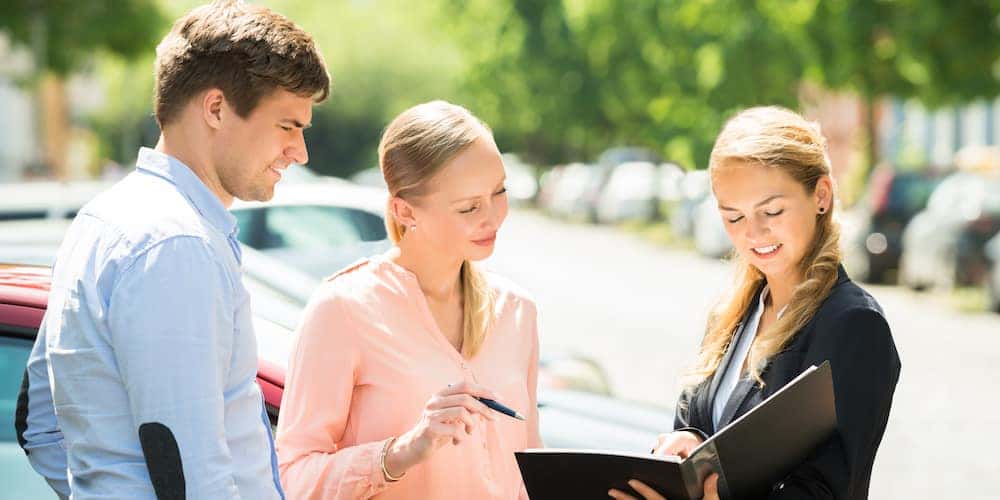 ---
Finance a Used Car in Allentown Today!
When you shop with Bennett INFINITI of Allentown, you'll have the full range of expertise and dedicated staff at your disposal. Whether you want the finer points of difference between a used car and certified pre-owned vehicle, need more information on how to finance a used car, or simply want to talk to someone who knows all there is to know about the financing process, our Allentown specialists are here for you. Contact us to start on your INFINITI journey today!
---
Explore Our Models
Yes, it can! The 2020 INFINITI QX60 towing capacity is quite amazing! You have two configurations with the new QX60: PURE and LUXE. They both offer all-wheel and front-wheel drive options for drivers. Take that and combine it with the engine power, and the INFINITI QX60 can tow up to 5,000 pounds. View Inventory…

Are you interested in a high-performance sedan to enhance your drives around the Bethlehem area? Visit Bennett INFINITI of Allentown to explore the new INFINITI Q50 for sale at our Allentown INFINITI dealership. With a variety of 2021 INFINITI Q50 configurations, you won't have trouble finding the one that's best suited for you. Whether you're interested in…

The 2020 INFINITI QX60 is a genuine luxury SUV, and once you've had a chance to explore its cabin, you'll see why more and more drivers from Bethlehem and Fountain Hill are driving into Bennett INFINITI of Allentown to see what it can do. We've created an in-depth guide to the INFINITI QX60 interior dimensions, features, and packages, so…